[WiB] Cyber & Privacy Risks in the Digital Age
October 21, 2021 (4:00 PM - 5:30 PM) (PDT)
Description
Addressing Cyber & Privacy Risks in the Digital Age
Presented by MNP and Scotiabank
Join us as we learn about the modern day trends of work-place cybersecurity threats and how we can keep our businesses and homes safe. From small businesses to large corporations, cybercrime is as prominent as ever.
MNP and Scotiabank recognized how important it is for business owners and leaders to be aware of active and growing cybercrime threats and to arm themselves with safeguarding tactics. Together, they hope to provide Women in Business members with a greater understanding of how to keep their businesses, homes and themselves protected.
What the presentation will cover:
The Growth of Cybersecurity Risks and Trends

Cybercrime Threats: Tactics and Techniques

Hacking

Social Engineering (Malware/Phishing)

Preparing to Respond and Staying Protected
Who this session is for
Women in Business

Board of Directors

Business Owners

Cybersecurity Novices

Consumers
What attendees will take away/learn:

An understanding of current Cyber and Privacy Risks and Trends.

An understanding of the threat cybersecurity has on organizations and people.

The ability to recognize cybercrime tactics and techniques.

What questions should the boards and owners ask to understand their organization's cyber risks.

Steps an organization can take to prepare for a breach.

Steps they can take to keep themselves and their homes protected.
The Presenters
Adriana Gliga-Belavic, National Privacy Leader and Cyber Partner
MNP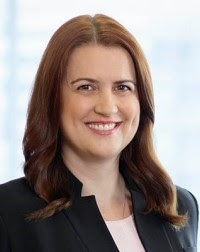 Adriana Gliga-Belavic, CISSP, CIPM, PCIP, is a Partner, Cyber Security team member and National Privacy Leader for MNP in Toronto. Passionate about security and privacy, Adriana helps public and private clients build pragmatic strategies and programs to maintain customer trust and find the right balance between business results, proactive cyber resiliency and enhanced privacy.
Adriana holds a Master of Applied Science (MASc) in electrical and electronics engineering and a Master of Business Administration (MBA) from York University. She is a Certified Information Security Professional (CISSP), Certified Information Privacy Manager (CIPM) and Payment Card Industry Professional (PCIP).
Adriana is the recipient of the Canadian Women in Cybersecurity "Woman of the Year" award in 2021 and was recognized in the "Canadian Top 20 Women in Cybersecurity" in 2020 by the IT World Canada.
Stephen Thompson, Director, Cybersecurity Awareness, Training, Communications & Talent Management
Scotiabank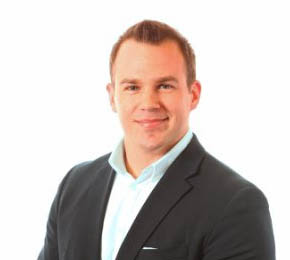 Steve Thompson is the Director of Cybersecurity Awareness, Training, Communications and Talent Management at Scotiabank, where he has spent the last 5 years supporting cybersecurity. In this role, he is tasked with building a cyber risk culture across the Bank's global footprint.
Prior to joining the Bank, Steve spent 7 years, supporting public relations, communications and marketing at some of Canada's most recognized brands including Bell, Shoppers Drug Mart, and Interac with a main focus on building digital content.
Thank you to our Women in Business Presenting Sponsor:
The Scotiabank Women Initiative is a comprehensive program helping women take their businesses to the next level, through Access to Capital, Mentorship, and Education. The program aims to help Scotiabank better understand and serve women business leaders, and be a valued partner in their success. We strongly believe that the three pillars of The Scotiabank Women Initiative will deliver meaningful, long-term support to women-led businesses.
Thank you, Scotiabank Women Initiative!
Images
Pricing
Members - FREE
Non-Members - $20+GST
October 21, 2021 (4:00 PM - 5:30 PM) (PDT)
Categories
Tri-Cities Chamber