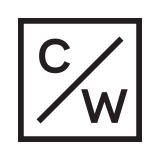 About
Clark Woods LLP is a boutique litigation law firm specializing in estate litigation, family law, conveyancing, immigration, will and estate planning, and personal injury matters, servicing Metro Vancouver and the Fraser Valley.
As experienced litigators, the legal team's main focus is on resolving your issues in the most cost-efficient and beneficial way possible. Clark Woods LLP was formed with one simple goal in mind: to provide you with the highest level of customer service, convenience and results.
Collection law and consumer protection legislation in British Columbia are complex. Clark Woods LLP will help you understand your legal options when recovering money that is owed to you. We have the experience to provide the best options available to increase your chance of recovery and get you results.
We offer contingency-based debt collection and can collect your receivables on a no collection/no fee basis. We can help with the collection of outstanding bills, credit card debt, loans, rents, mortgages and other types of past-due balances.


---