2022 Small Business Week Summit
2022-10-17 - 2022-10-21
Description
2022 Small Business Week Summit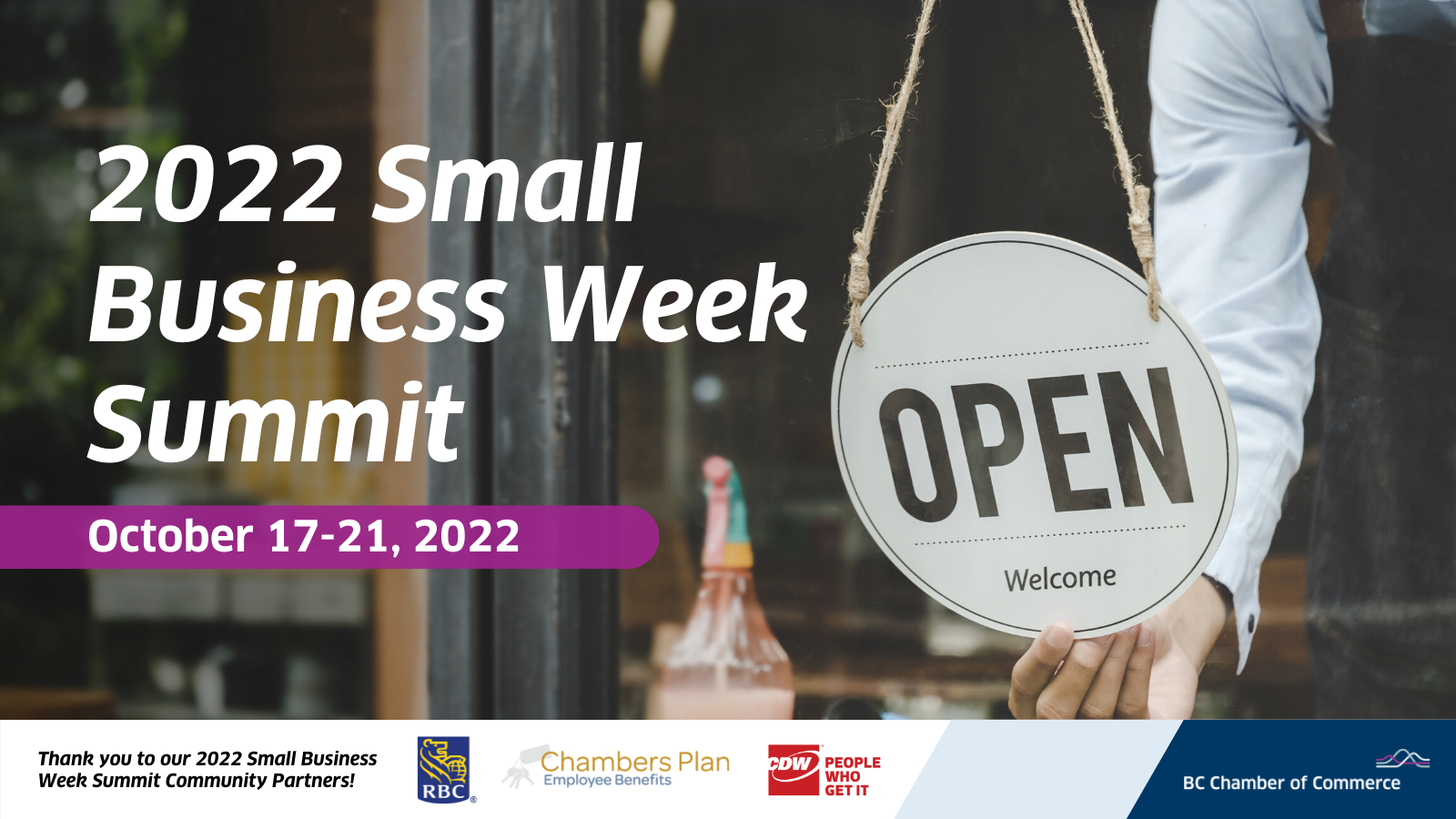 Is your company prepared to thrive in the post-pandemic business landscape? The new reality for employers includes new business models, changing workplace structures, global supply chain challenges, as well as employee and public demands to address climate change, equity, diversity, inclusion, justice and mental health issues. Join the BC Chamber of Commerce for the 2022 Small Business Week Summit, hear from experts with cutting-edge research and insights on the most important issues facing employers today and receive practical next steps on how small- and medium-sized companies can navigate today's challenging business environment.
To register for one or all five of the virtual sessions below, please click here.
Access is complimentary.
Week at a Glance
Oct 17, 8:00am – 9:15am
An economic outlook in uncertain times. How to focus forward and not just survive, but thrive.
Oct 18, 8:00am – 9:15am
The critical role of business in our reconciliation journey
Oct 19, 8:00am – 9:15am
Prioritizing mental health in the workplace
Oct 20, 8:00am – 9:15am
Cyber risk requires cyber security. Are you safe?
Oct 20, 8:00am – 9:15am
Climate change readiness for small business. What you need to know.