Description
BC Budget 2022
The Honorable Selina Robinson, Minister of Finance
Join the Tri-Cities Chamber of Commerce with the Minister of Finance, The Honorable Selina Robinson on Friday, February 25 at 12:00pm for a discussion of the 2022 Budget.
Minister Robinson will give an overview of BC's Budget and provide an update on the state of our economy. You will hear directly from the Minister on how the 2022 Budget will affect business owners and the community. Minister Robinson will also engage in a Q&A with our members.
*Please note that pre-submitted questions will be prioritized for the Q&A session. To submit your questions, please register for the event.
About the Speaker
The Honorable Selina Robinson, Minister of Finance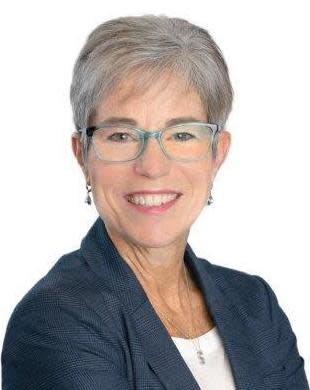 Selina Robinson was first elected as the MLA for Coquitlam-Maillardville in 2013.
She previously served as the Minister of Municipal Affairs and Housing, where she led record housing investments through the 10-year Homes for BC plan to build housing of all types in communities throughout the province. She also managed major capital investments in public transit through her work with the Mayors' Council and TransLink and worked tirelessly to support local governments through the pandemic.
As a former city councillor, Selina fought to protect the health of children and families by introducing a local ban on cosmetic pesticides and worked to improve access for people with disabilities as chair of the Coquitlam Universal Access-Ability Advisory Committee.
Before being elected, Selina had a home-based family therapy practice, was the Director of Development for SHARE Family and Community Services and was a Counselling Instructor and Program Developer at the University of British Columbia's Life and Learning Centre and Vancouver Community College.
Selina lives with her husband Dan in the Ranch Park neighbourhood of Coquitlam-Maillardville, where they raised their now-adult children, Aaron and Leya.