Dragons' Den - Open Auditions
2023-02-25 - 2023-02-26
Description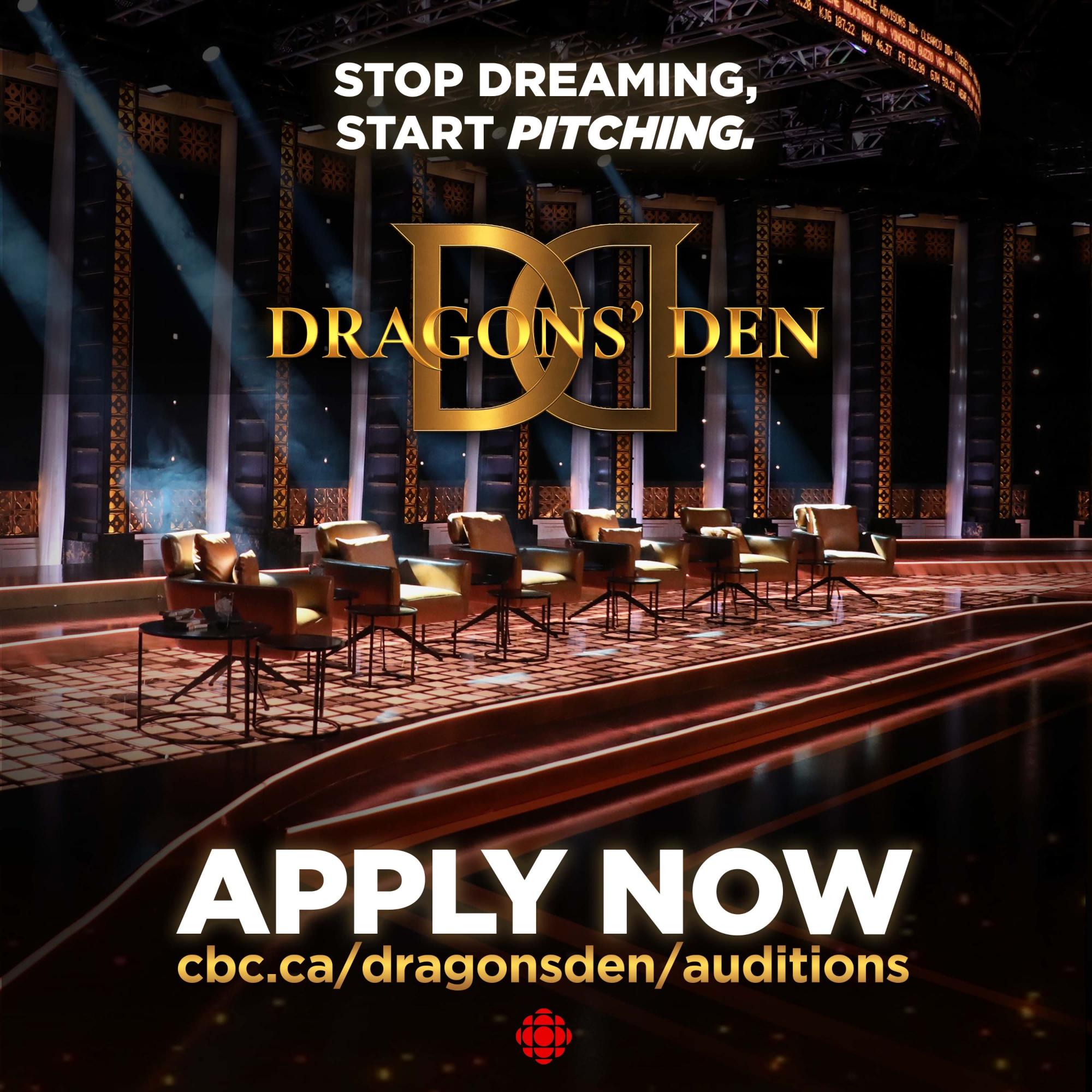 Who and What
Dragons' Den is hosting open auditions in Vancouver, looking for the next big 'thing' in Canadian business! Let's show them what BC's made of! DRAGONS' DEN gives entrepreneurs the opportunity to pitch their businesses to a panel of wealthy Canadian business moguls: "the Dragons." Successful pitchers will have a chance to earn real investment from the Dragons' own pockets!
Opportunity
This is a fantastic opportunity for entrepreneurs and small business owners to apply and pitch their business for the chance to appear on national television. We would love to see as many people apply from the BC Chamber's network as possible.
When/Where
OPEN AUDITIONS CBC Vancouver 700 Hamilton St., Vancouver
Saturday, February 25th | 10am - 5pm
Sunday, February 26th | 10am - 5pm
How to Apply
Interested applicants can submit their application here
*If you are is unable to attend these in-person auditions, there is an option to schedule an alternative virtual one in the application.
For more information, please click here and contact Kevin Hurren at hurren.kevin@gmail.com