2022 International Women's Day 2022
March 8, 2022 (11:00 AM - 1:30 PM) (PST)
Description
Registration is now closed!
To get on the wait list, please contact Chloe (chloe@tricitieschamber.com).
Thank you!

International Women's Day is a global day celebrating the economic, political and social achievements of women past, present and future. On Tuesday, March 8, the Tri-Cities Chamber of Commerce is excited to host our annual International Women's Day celebration.
IWD 2022: #BreakTheBias
Imagine a gender equal world.
A world free of bias, stereotypes, and discrimination.
A world that is diverse, equitable, and inclusive.
A world where difference is valued and celebrated.
Together we can forge women's equality.
Collectively we can all #BreakTheBias.
Individually, we're all responsible for our own thoughts and actions - all day, every day.
We can break the bias in our communities.
We can break the bias in our workplaces.
We can break the bias in our schools, colleges and universities.
Together, we can all break the bias - on International Women's Day (IWD) and beyond.
Keynote Speakers
Robyn Chisholm - VP, Commercial Banking, Scotiabank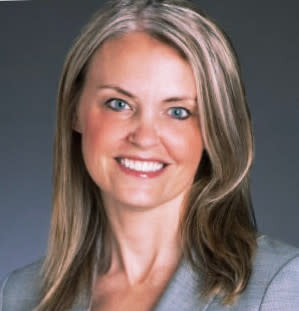 Robyn Chisholm was appointed Vice President and Head of Business Banking, BC and Yukon Region at Scotiabank in February 2020, where she drives the development, growth, and overall strategy of Business Banking in the Region. With over 25 years of experience in the financial services industry, Robyn joined Scotiabank in 2010 in the National Accounts group. Since then, Robyn has moved into progressively more senior roles including, Group Lead & Director, Commercial Banking Mid-Market for Metro Vancouver, Vancouver Island, and the Fraser Valley.
An active member of the community, within the Bank and externally, Robyn serves on the Board of Junior Achievement B.C. and served as a Committee Member with the City of Pitt Meadows Economic Resiliency Task Force in 2020. Robyn is also the Executive Sponsor of the Scotiabank BC and Yukon We4She Employee Resource Group (ERG) and an Executive Program Champion for the Scotiabank Women Initiative™
Robyn holds a Bachelor of Business Administration from Simon Fraser University, and loves spending time with her family including taking her two dogs for long walks.
Christine Mackenzie - First Nation Artist, Sneaky Native Art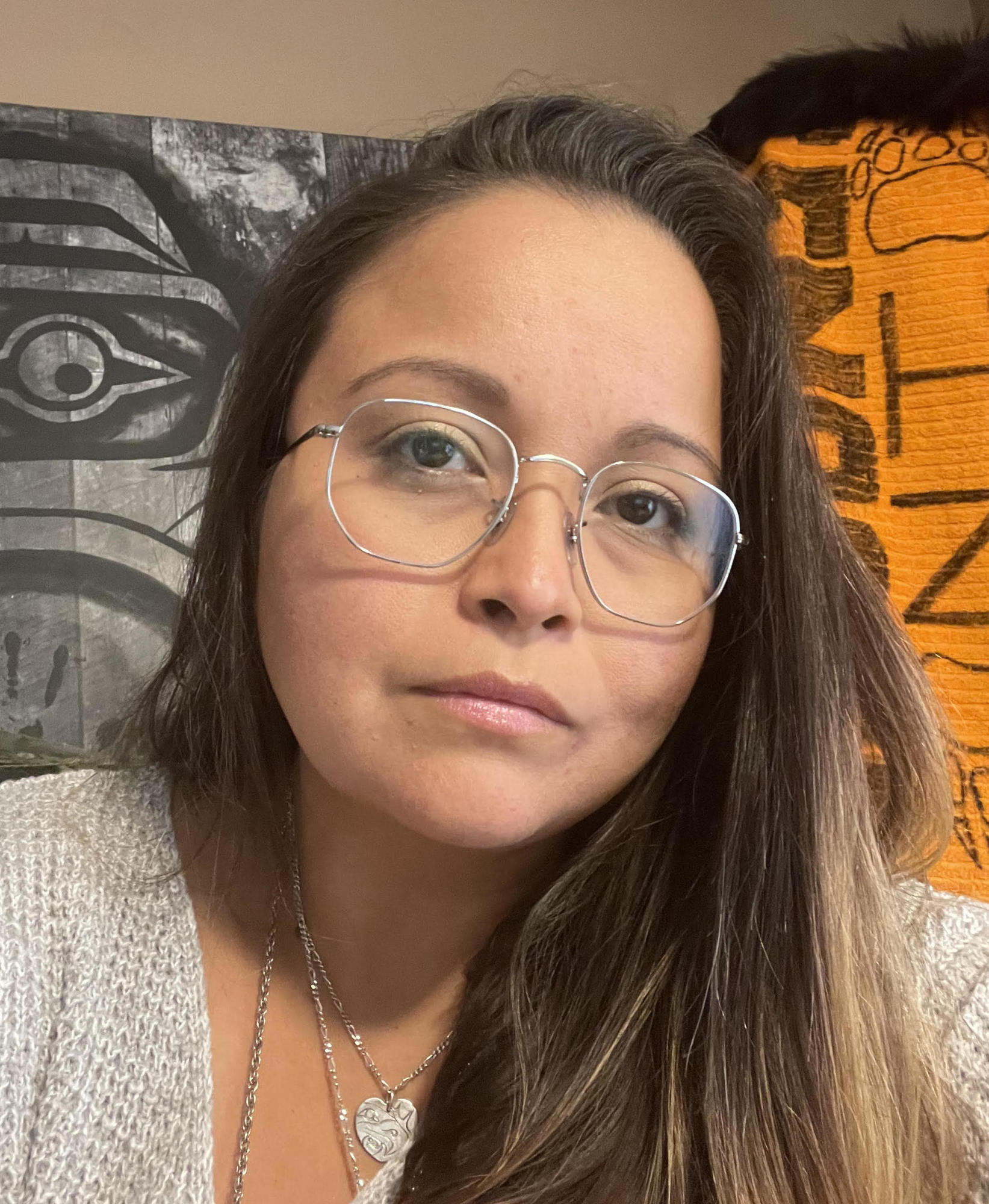 Christine Mackenzie is a First Nation Artist and Facilitator from Kwakiutl Nation. Her mother was born in Bella Coola, BC, and her family is from the Eagle clan. Her mother was a part of the Sixties Scoop and, because of that, she had a hard time trying to find their culture and identity. She finds inspiration in the natural world and in the eyes of people willing to learn and share cultural ideas. She enjoys working with traditional/contemporary design and with multiple mediums. She has been doing art all her life, but as a professional Artist and Facilitator since 2009. Christine now helps others in their journey to self identity, and educates others about Indigenous culture, art work and protocols.
Speaking to only her teachings and life experience to support others in better understanding empathy when learning about Indigenous culture. She has worked with many school districts, youth/family organizations and not-for-profits. Christine has been a part of five art shows and has illustrated/co-written three books. She has created many custom pieces for organizations and individuals. She does consultation with individuals/organizations to support, and make sure their intent of, plans to show Truth and Reconciliation, and educates them on the importance of working with Indigenous individuals/communities.
Panelists
Armin Amrolia - Deputy City Manager, City of Vancouver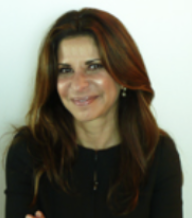 Armin Amrolia joined the City of Vancouver as their Deputy City Manager after 32 years at BC Housing. In her last role as the Associate Vice President for the Development & Asset Strategies branch, Armin and her team was responsible for the delivery of 23,000 units across the Province serving, seniors, families, indigenous communities, women fleeing violence, youth and those who are homeless or at risk of homelessness. She has a strong background in stakeholder relations liaising with municipalities, Health Authorities, other intergovernmental agencies.
Armin is the recipient of the YWCA's 2021 Woman of Distinction award in the non-profit category and has also been awarded the Urban Land Institute's: WLI BC's 2021 Outstanding Leader. Armin holds a degree in Political Science from Simon Fraser University.
Julia Chung - CEO, Spring Plans & Admin Slayer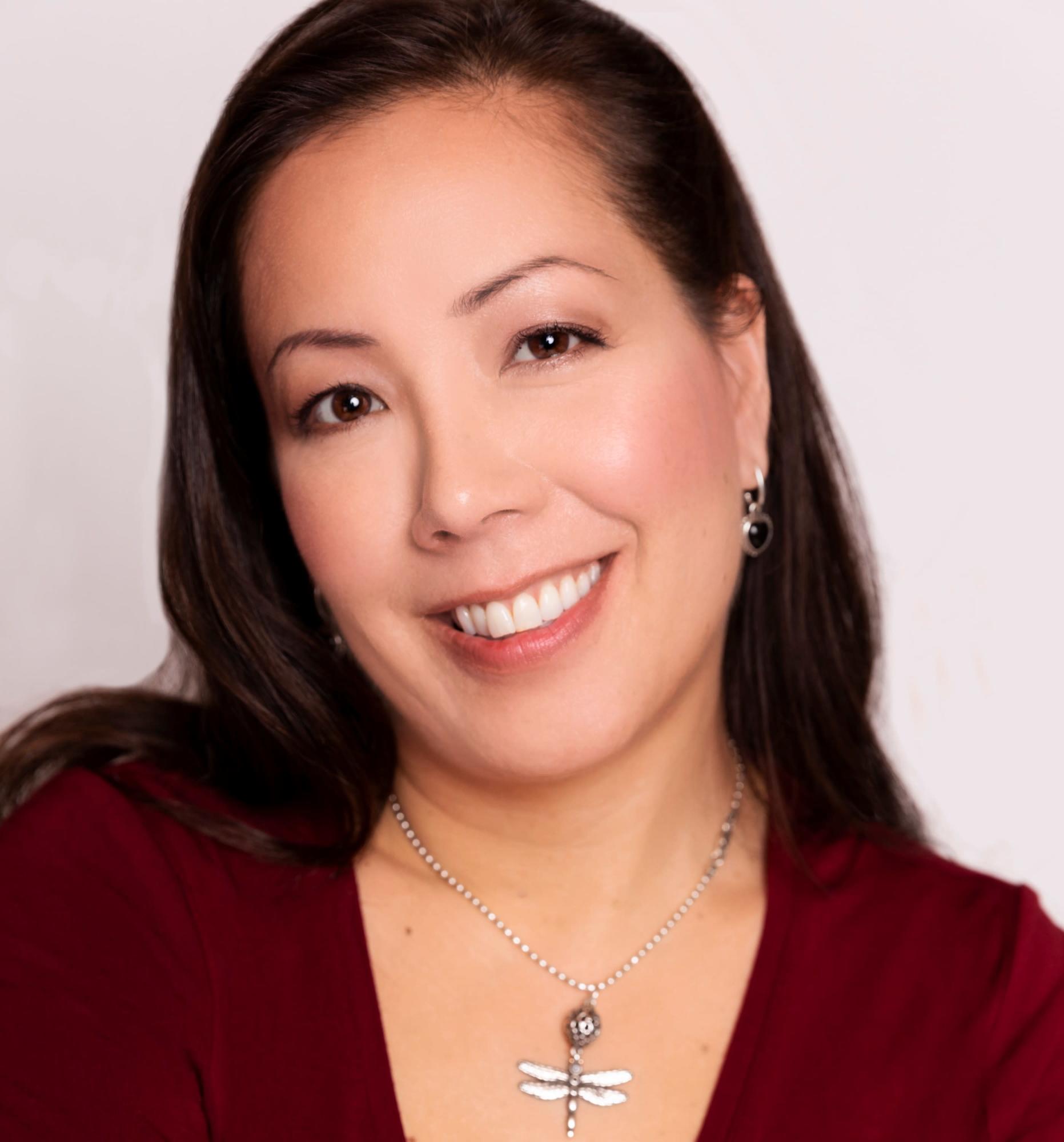 Julia Chung is a team builder, a leader, an author, and public speaker. As CEO of two women-owned and women-led companies, Spring Plans, an advice-only financial planning firm, and Admin Slayer, a successful virtual assistant company, she focuses on providing the tools and resources needed to create success - whatever that looks like for each individual and business. Julia has co-authored three ebooks: The Art of Delegation, Women & Money, and The Entrepreneur's Survival Guide - and has more in the works. She is a board director with one private company and two non-profit organizations, Family Enterprise Canada and the Financial Planning Association of Canada. Julia's unique ability is manifesting the improbable. She loves a challenge that starts with someone saying: you can't do that.
Agenda
10:45 am - Registration Opens
11:00 am - Networking
11:30 am - Welcome & Sponsor Remarks
11:45 am - Keynote Presentation #1
12:00 pm - Lunch
12:25 pm - Sponsor Remarks
12:30 pm - Panel Discussion
1:00 pm - Keynote Presentation #2
1:15 pm - Closing Remarks
1:30 pm - End of Event
Social Media Campaign
Strike the IWD 2022 #BreakTheBias pose with your arms crossed to show your commitment to calling out bias, smashing stereotypes, breaking inequality, and rejecting discrimination.
Share your #BreakTheBias image, video, resources, presentation or articles on social media using #IWD2022 #BreakTheBias to encourage further people to commit to helping forge an inclusive world.
*The following safety protocols will be in place at the event:
All attendees are required to provide proof of COVID-19 vaccination for entry to indoor organized events. Please note that we will be checking photo ID and scanning the vaccine QR Code. For more information about the BC Vaccine Card, please click here

.

In accordance with the current province-wide mask mandate, all attendees must wear their masks in the venue space at all times unless they are seated to actively eat or drink, or getting up the podium to speak.
Hand sanitizers will be readily available.
Please stay home if you don't feel well.
Sponsors
Presenting
Scotiabank
Lunch
Engagement
Champagne
Community
Friends of IWD
Media
Photography
Print & Signage
Floral
Candy
Poco Sweet Shop
Audio Visual
Interior Design
Graphic Design
Furniture
Oussi
Soft Upholstery
Curteks Design
Fabric
Kravet Inc
Images
Pricing
Member - $75 +GST
Member Table of 8 - $575 +GST
Non-member - $95 +GST
Non-member Table of 8 - $735 +GST
Westwood Plateau Golf & Country Club
3251 Plateau Boulevard



Coquitlam

,

BC

V3E 3B8

Canada



March 8, 2022 (11:00 AM - 1:30 PM) (PST)
Categories
Tri-Cities Chamber