Description
Procurement Workshop with the Government of Canada
Presented by:

In partnership with:
This workshop provides opportunity for entrepreneurs to learn about buying and selling with the Government of Canada. Supplier diversity is an important government priority, and partnering with OSME will provide an actionable next step for interested parties. Especially within the COVID-19 season, businesses are in need of economic stimulus and recovery.
Join us as we delve into the journey of government procurement - from the importance of regional innovation, to identifying existing needs, to the Government's buy and sell website. With several Departments scheduled to speak and an in-depth workshop with procurement specialists, this event is a perfect first step into the realm of Government procurement.
Agenda
9:30am
Welcome & Keynote introduction
9:35am
Keynote (The Honourable Harjit Sajjan, Minister of National Defence)
9:50am
Presentation (Eric Fournier, Director General of Innovation - Department of National Defence)
9:55am
Presentation (Scott Derrah, Deputy Director Industry Relations - Department of National Defence)
10:00am
Presentation (Richelle Boit, Senior Business Analyst, Western Economic Diversification)
10:05am
Workshop (Tara Hartley, Regional Director of Office of Small and Medium Enterprises, PSPC)
10:45am
10:55am
About the Speakers
The Honourable Harjit Sajjan, Minister of National Defence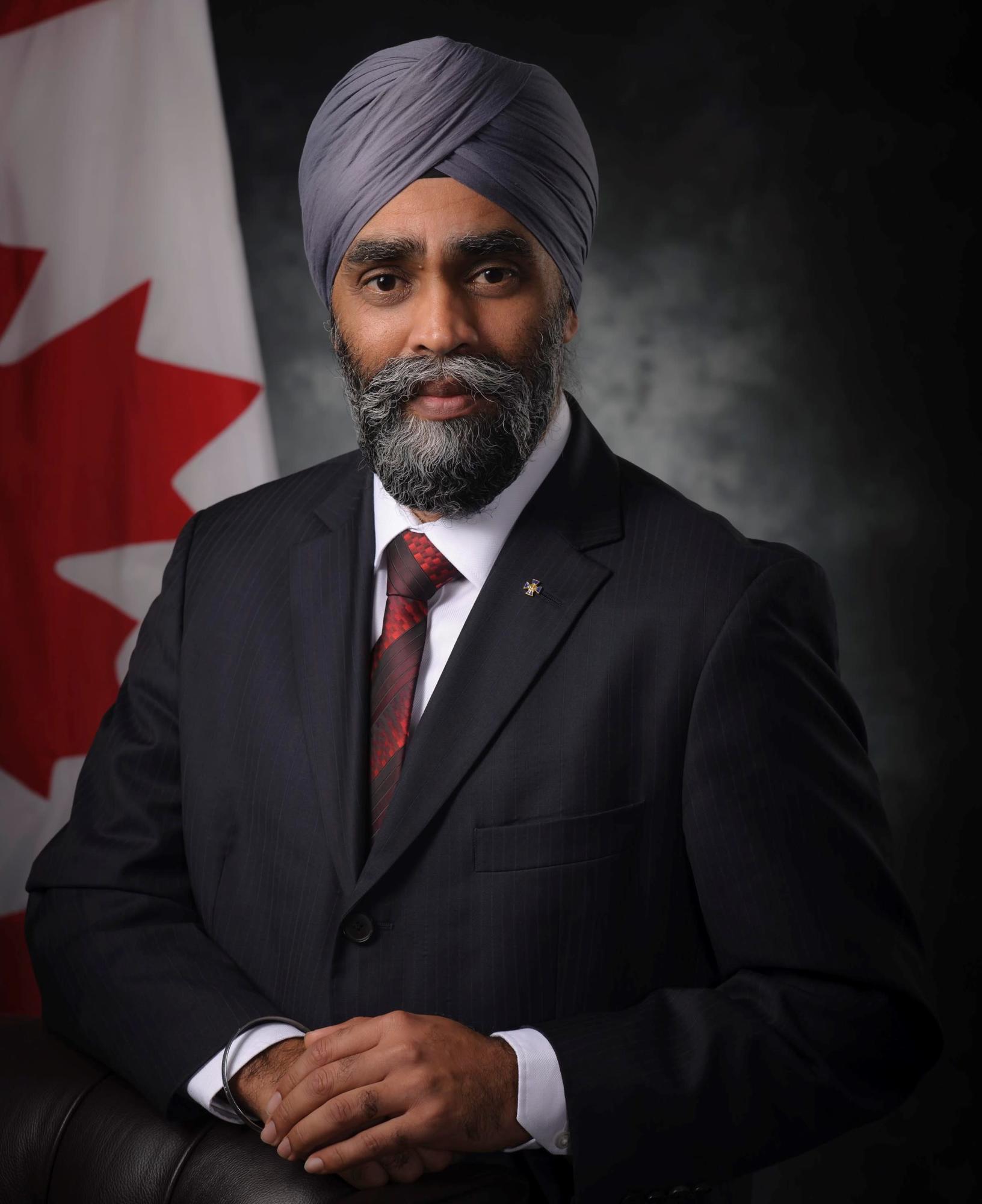 Harjit Singh Sajjan has served Canada and his community as both a soldier and a police officer. He continues his service to Canada as the Member of Parliament for Vancouver South and as Minister of National Defence.
Harjit is a retired Lieutenant-Colonel in the Canadian Armed Forces and a combat veteran. He was deployed to Bosnia-Herzegovina and served three separate deployments to Kandahar, Afghanistan. Harjit has received numerous recognitions for his service, including the Meritorious Service Medal for reducing the Taliban's influence in Kandahar Province. He is also a recipient of the Order of Military Merit, one of the military's highest recognitions. Harjit also served as an Aide-de-Camp to the Lieutenant Governor of British Columbia.
Harjit was a police officer with the Vancouver Police Department for 11 years. He completed his last assignment as a Detective-Constable with the Gang Crime Unit specializing in organized crime. He proudly tackled gang violence and drug crimes in Vancouver. Harjit is also a human security specialist, and has lectured to a wide audience in both Canada and the United States.
Eric Fournier, Director General (Science and Technology)
Mr. Fournier is presently the Director General (Science & Technology) for Strategic Decision Support. He is a Scientific Advisor to the Department of National Defence and to the Canadian Armed Forces. His role is to provide analysis support on policy and strategy, and enterprise resource management to the department.
Eric began his career with Defence Research & Development Canada (DRDC) as a Defence Scientist in the Flight Mechanics Group of the Precision Weapons Section at the Valcartier laboratory in August 1992. He spent most of his scientific career in that establishment, where he held a number of positions in the Weapons field of study. He also spent one year at the United Kingdom DERA Fort Halstead laboratory as an exchange scientist in the late ninety's.
In May 2006, he was appointed Director, Science & Technology Air, in Ottawa, where he managed the Air Force S&T Program portfolio. As part of his duties, he also served as National Representative on the Aerospace Systems group (AER) in The Technical Cooperation Program. From September 2008 to July 2009, he moved to the Canadian Forces College in Toronto where he completed the National Security Program 1 (NSP-1).
Upon his return to Ottawa, he was appointed Director of Defence Research and Development Canada's Centre for Operational Research and Analysis (CORA), and was responsible for the delivery of a Science and Technology program in the areas of operational research, strategic analysis, and scientific and technical intelligence.
In 2014, Mr. Fournier took up the position of Defence R&D Counsellor at CDLS (London) where he was responsible for liaison in defence Science and Technology between Canada and the United Kingdom, Germany, Netherlands, Sweden, Norway and Denmark.
Upon returning to Canada in July 2017, he was appointed DG for Strategic Decision Support, and also selected to develop and lead the implementation of the Innovation for Defence Excellence and Security (IDEaS) initiative.
Scott Derrah, Deputy Director Industry Relations, Analysis and Policy, Department of National Defence
Scott Derrah is the Deputy Director of Industry Relations, Analysis and Policy where he is responsible for providing leadership on the management of Canadian defence industry relations in support of the materiel acquisition and support mandate of the Department of National Defence and the Canadian Armed Forces. Scott has been with National Defence since 1999, where he has served in a variety of policy development and public relations posts. Scott has an MA in Military History from the University of New Brunswick. In his spare time, Scott enjoys taking long walks while occasionally stopping to hack at a little white ball and kill some grass.